QNAP TS-AI642 is a NAS with Built in NPU
The ongoing capacity of QNAP to innovate and introduce unique hardware units is apparent too, more so with the newly introduced TS-AI642, distinguished by its integration of 6 NPUs (Neural Processing Units).
If you find yourself wondering about the definition of an NPU, you're not alone, given the proliferation of processors like GPU, TPU, NPU, APU, and others. So an NPU essentially functions as an AI accelerator—a specialized chip finely tuned for machine learning tasks. In certain scenarios, NPUs can surpass GPUs in both speed and cost-efficiency.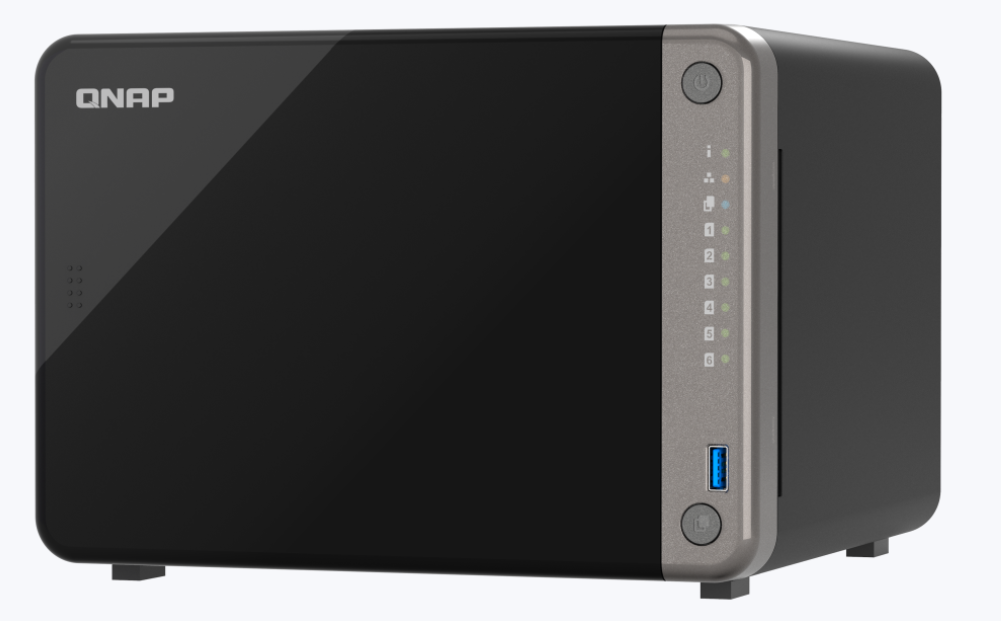 QNAP has many AI-driven applications including their Surveillance packs like QVR (along with add-ons like Face recognition), Qsirch, QuMagie, and a range of containerized applications, and all thes applications can harness the potential of this processor effectively, leading to heightened speed and efficiency. Additionally, any other AI application you choose to run (QNAP supports Docker and LXD containers, simplifying the deployment of diverse AI applications) can reap the benefits of this NPU. Remember the short time when QNAP Sold Google's TPUs. You could Install TensorFlow on Docker and do a GPU passthrough. Its a similar scenarios with NPU.
Beyond the headline-worthy 6 TPU, this model accommodates up to 6 SATA drives (2.5"/3.5" HDD/SSD), boasting 2 x 1G and 1 x 2.5G network ports. With a PCIe Slot, users can install compatible expansion cards. Additionally, there are 2 x USB 3.2 ports for connecting external devices, and 2 HDMI ports suitable for surveillance applications.
PNP is the largest QNAP Sub Distributor and service partner in the UAE. Our Data Storage expertise has earned us the prestegious GEC award twice. Contact us for your QNAP needs.