SanDisk professional G-RAID 2 evolves to G-RAID Mirror

G-Technology, which has been rebranded to Sandisk Professional, is a highly renowned name in for Thunderbolt 3 storage. Sandisk Professional offers a variety of storage solutions, and one of the smallest RAID-enabled drives they offer is the G-RAID2, which received excellent reviews. It now has a successor known as the G-RAID Mirror.
G-RAID Mirror VS G-RAID 2 : All the difference in a table
Here are all the difference between G-RAID 2 and G-RAID Mirror in a tabular format. We will look at the major difference in details also.
| | | |
| --- | --- | --- |
| Specification | G-RAID 2 | G-RAID Mirror |
| Transfer Rate | Upto 400mb/s | Upto 500 mb/s |
| Pro-Blade SSD Slot | No | Yes |
| Color Coded Cables | No | Yes |
| Hardware RAID | NO | Yes |
| Capacity | 8 TB to 40TB | 12 TB to 44 TB |
G-RAID 2 VS G-RAID Mirror : Hardware RAID
Both the G-RAID 2 and G-RAID Mirror provide RAID functionality, including options for RAID 0, RAID 1, and JBOD. However, a significant difference between the two is how you set the RAID levels. In the G-RAID Mirror, you can configure the RAID levels using a convenient hardware switch, whereas with the G-RAID 2, you needed to use a RAID Configurator utility for this purpose.
RAID Switch however is not as straight forward as on OWC for example. On OWC there is a dial switch , whereas on G-RAID Mirror its the combination of two switch configuation that defines the RAID similar to QNAP TR-002 or TR-004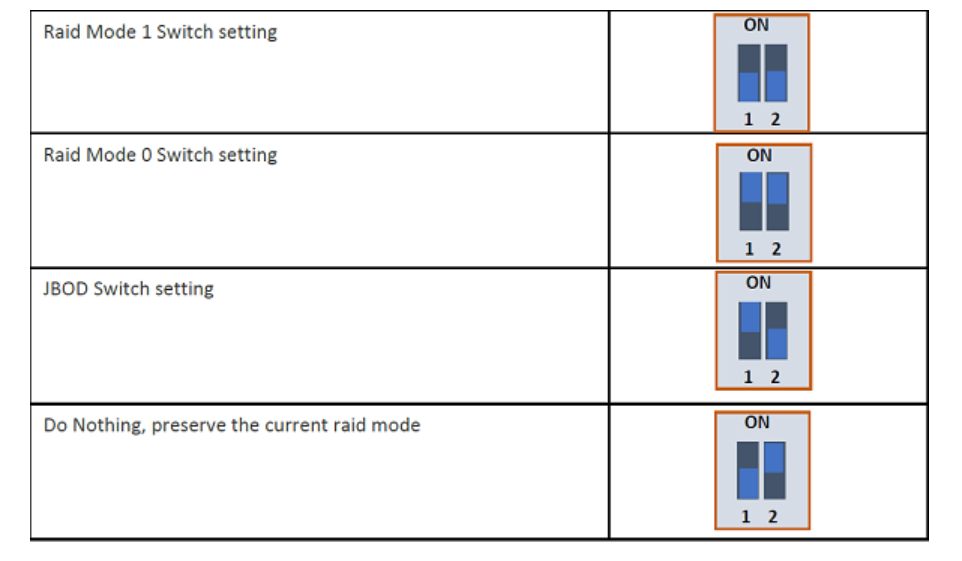 G-RAID 2 vs G-RAID Mirror : Ports

In the previous G-RAID 2 model, there were three ports, consisting of two Thunderbolt 3 ports and one USB-C port. However, there's a change in the G-RAID Mirror. This newer model features only two ports that can function as either Thunderbolt 3 ports or USB 3.1 ports, providing increased versatility.


G-RAID Mirror Vs G-RAID 2 : Addition of SSD Slot
This is a significant change. The G-RAID Mirror features a slot on the front where you can insert a PRO-BLADE SSD Mag. The PRO-BLADE SSD Mag is available in capacities of 1 TB, 2 TB, and 4 TB and comes with a specific connector known as the PRO-BLADE Ecosystem. This setup allows you to quickly transfer the content from your G-RAID Mirror to, for example, a 4 TB PRO-BLADE.

Since the PRO-BLADE has a propriotory connector, you will have to make use of either a PRO-BLADE Transport or a PRO-BLADE Station from Sandisk professional to connect a Pro-Blade to your PC . This convenient feature simplifies the process of transferring data between devices equipped with the PRO-BLADE ecosystem.
At PNP , we stock these drives and also stock other thunderbolt 3 solutions from OWC, LaCie and Exascend.