Seagate Exos 30TB and 33TB ST30000NM002F and ST33000NM000F Surface in UAE

The ongoing battle for hard drive capacity has seen the anticipation of a 30TB announcement for a while. Online discussions hinted at Seagate unveiling a 30TB drive in Q3, as reported by AnandTech, but nothing was officially confirmed until today. We now have an image of an authentic 30TB Exos drive, complete with a valid serial number that checks out correctly on the Seagate website.
We also have a 33TB drive confirmed that again checks correctly on Seagate warranty check website.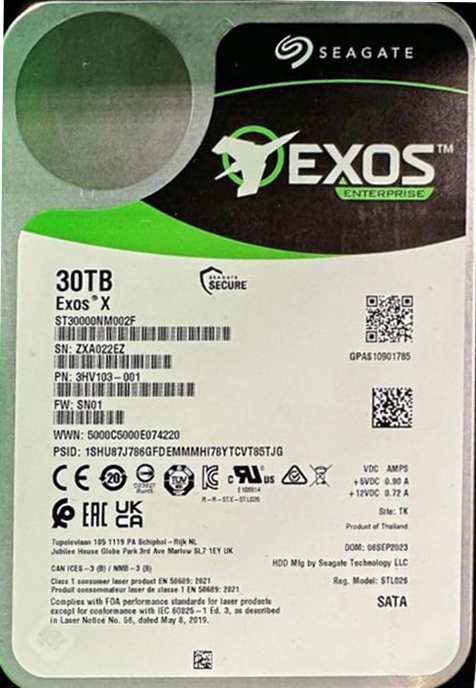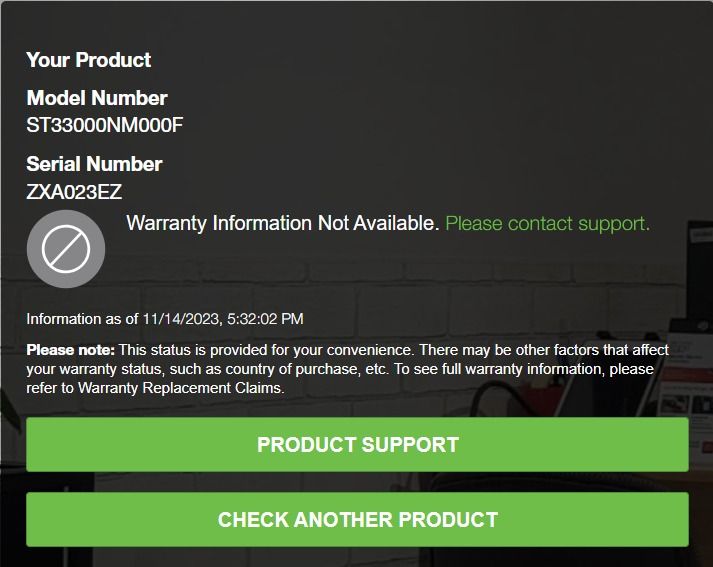 Not only that, we also noticed the 33TB drive with serial number ZXA023EZ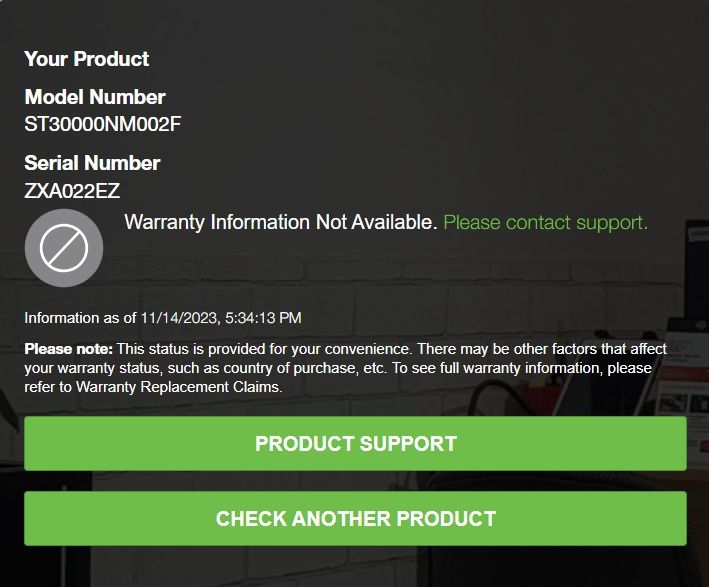 What would the transfer rate be on Seagate Exos 30TB and Exos 33TB ?
The looming question is whether the Exos 30TB and Exos 33TB will bring any notable increase in transfer rates or maintain a similar speed to the 22TB, perhaps marginally higher. Given their lack of Mach.2 drives and reliance on a single actuator, a significant leap in transfer rates seems unlikely.
When would Exos 30TB and Exos 33TB available in Dubai UAE ?

As for availability in Dubai, UAE, it's anticipated that these drives will likely be on the market by Q1 2024. Once they are released, you can find them on pnpdxb.com. Until then, the 22TB retains its status as the reigning champion in terms of capacity.
PNP is the largest Seagate parter for large cap drives like Exos and Ironwolf in UAE. Our Data Storage expertise has earned us the prestegious GEC award twice. Contact us for your Seagate Needs